Simbalbara Wildlife Sanctuary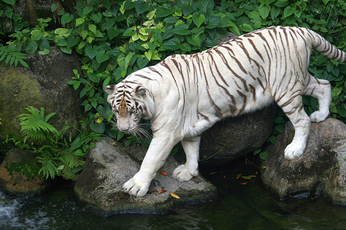 The Simbalbara Wildlife Sanctuary is situated in the Paonta Valley in Sirmaur district of Himachal Pradesh. Located in the lower hills of Shivalik ranges , the Simbalbara Sanctuary is a home to Goral, Sambhar, Spotted Deer, Chittal and many other animals. The walking trails provide a picturesque view of Sal trees and grassy glades. Many photographers come to this wildlife sanctuary on an expedition tour.
Located in Sirmour district of Paonta valley in Himachal Pradesh, Simbalbara Wildlife Sanctuary is a wonderland for many while germane for some. This Sanctuary flaunts romantic wilderness, deep green valleys, mountains, rivers and forests.The most commonly found animals here are Goral, Sambhar and Chital. The best period to visit this place is winter season as you can also spot some of the most exotic birds here then.
The Santuary is well-connected by road to Nahan which is around 42 kms away from this place and Paonta sahib which is around 16 kms. The nearest airport to the sanctuary is Digarh Airport that is around 87 kms from Nahan. The nearest railway station from the Simbalbara Wildlife Sanctuary is at Ambala located at 63 kms.
A resthouse has been constructed for the backpackers and travel enthusiasts at Simbalbara forests with all the basic amenities.

Hotels & Resorts
Featured Tours
Top Destinations