Chintpurni Temple Una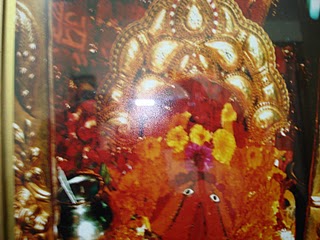 The temple dedicated to Mata Chintpurni Devi is located in District Una of Himachal Pradesh. Mata Chintpurni Devi is also known as Mata Shri Chhinnamastika Devi.
Devotees have been visiting this Shaktipeeth for centuries to pray at the lotus feet of Mata Shri Chhinnamastika Devi.
They bring with them their worldly concerns and seek blessings from the Devi.
It is believed that if you ask something from the Devi with a true heart, your wish will be granted.
Apart from the holy shrine, according to Manav Bhardwaj, the place is full of picturesque surroundings. Some very nice places for sight seeing, indoor and out door activities are situated in and around Chintpurni. Chintpurni is very well connected through roads and with good number of hotels and dharamsalas erceted in and around chintpurni, accommodation is not a problem at all. You can come here for religious visit, on a holiday or for both, you would enjoy your time there and should return with everlasting memories.

Hotels & Resorts
Featured Tours
Top Destinations