Una - its pleasing ambiance and scenic beauty OR Water Dam capital of Himachal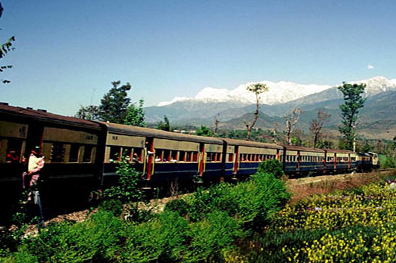 Una, now in Himachal Pradesh, was part of broader Punjab until it was sliced out of the latter's Hoshiarpur district in 1966, as per the provision of transferring hilly areas of Punjab to Himachal. Una, with warm areas, shares its borders with Kangra, Hamirpur and Bilaspur districts of Himachal. It is also a paramount on the tourist map as it provides a gateway to all these regions. The government is trying to develop these places in Nangal and Bhakra areas in order to appreciate tourism here.
Una Tourist Attractions
Chintpurni Temple: Una is famous for pilgrimage in India as the renowned Chintpurni Temple is located in here. Dedicated to Chinnamastika Devi or Chinnamasta Devi, this temple is considered among the 7 major and 51 total Shakti Peeths.
How to Access
Una can be reached easily as it is well-connected by broad gauge rail. You can also approach Una by road from Shimla, Chandigarh and Pathankot.

Hotels & Resorts
Featured Tours
Top Destinations