Mandi - Choti Kashi OR Varanasi Of Hills
Mandi, having witnessed several historic events and monuments, lies along the banks of the river Beas, and is well-known as a paramount commercial centre. It is also said that the sage Mandva used to meditate here, once upon a time.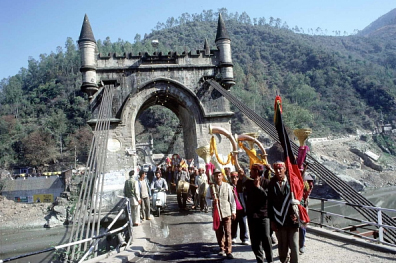 The town of Mandi, which once was the capital of the princely state, is a rapidly developing town, still bearing the unique appeal of the place. The place is often referred as the 'Varanasi of Hill', due to its being the home to 81 old stone temples with big variety of fine carving. Presently being a district headquarter, Mandi marks several instances of the colonial architecture.
Major Attractions
Temples: The most famous temples situated here are Bhutnath, Trilokinath, Panchvaktra and Shyamakali.
Shivratri Fair: One of the major attractions of the place is the week-long international Shivratri fair held here each year. Tourists as well as locals enjoy several cultural programs in evenings, exhibitions, sports, and many other activities during this fair.
How to Access
Mandi's closest railway station is at Joginder Nagar, while the nearest broad gauges are Chandigarh and Kalka, all connected to the place regular bus services. Mandi can also be reached by road from Shimla, Chandigarh, Pathankot and Delhi. The place is also linked with Manali, Palampur and Dharamshala by regular bus service.

Hotels & Resorts
Featured Tours
Top Destinations