Jewels of Himachal with Amritsar Tours
9 Nights / 10 Days
Shimla | Manali | Dharamsala | Dalhousie | Amritsar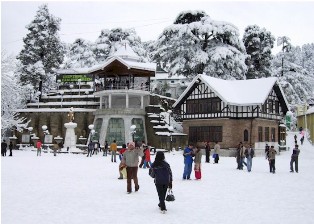 Day 1: Arrive Shimla
---
Commence your tour by first visiting the erstwhile summer capital of British, Shimla. You are escorted to Shimla first on this tour to Himachal Pradesh. Draped in forests of pine, oak and rhododendron this erstwhile summer capital of British Coloniser blossoms at an altitude of 2,205 m. Experience pleasant summers and snowy winters at the soothing environs of Shimla which is often referred as "Queen of Hills". The neo-gothic architecture mushrooming amidst emerald settings of Shimla adds a vintage appeal which charms all. Spend the day at leisure at your hotel.
Visit Jakhu Temple - a very well known temple situated at the top of the hill to seek blessings of the almighty. An hour long enthralling trek takes you to the renowned temple known for stunning vistas, presence of numerous monkeys and for being the place where as per legends, Lord Hanumana had rested. Later walk down to the bustling mall & indulge in shopping spree. Also explore the Ridge and the State Museum for a quick and interesting peep into the city's history and culture. Drive back to Shimla then in time for dinner.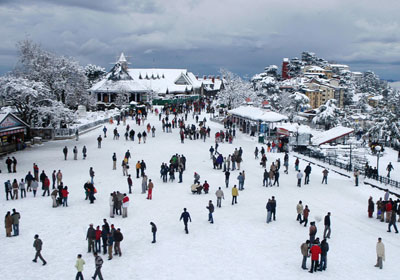 You can visit State museum, The Mall & the Ridge and those interested in temples can visit any of these. The famous temples are Jakhoo temple, Kali Bari temple, Sankat Mochan temple, Raghunath temple & Ayodhya temple. The day free for independent activities. O/N at Shimla.
Day 2: Shimla
---
Full day excursion visiting Chail, Kufri and Naldehra.
First set on an excursion to Kufri, a tiny hamlet located 13 km from Shimla. The highest point of the surrounding region, Kufri is known for spectacular scenery and a Himalayan Wildlife Zoo. Kufri has a Himalayan Wild Life Zoo which hosts rare Antelopes, Felines and Birds. It is also famous for its trekking and hiking.
Later on we will take you to Chail which is perfect -surrounded by a thick cover of majestic, soaring deodars, has also the highest cricket ground in the world. On the other side of the town are situated the massive Himalayan ranges spectacularly gleaming in the sun and snow-covered everything under it.
For further blossoming vistas drive to Fagu or try your hands at renowned golf course of Naldehra which is a spectacular course, nestled at an altitude of 2044 meters strewn with trees and hillocks. Enjoy full day excursion to Naldehra which boasts of the oldest 9 hole golf course in the country. O/N at Shimla.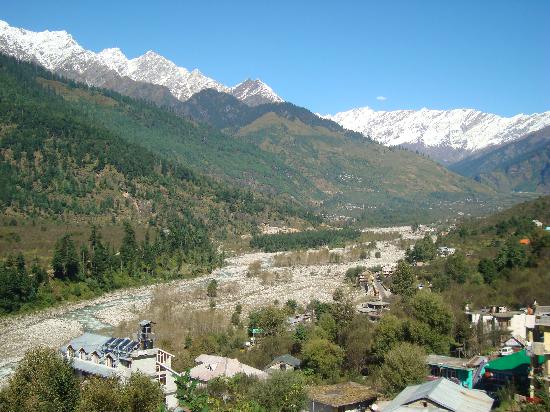 Day 3: Shimla - Manali
---
(Driving Time: 7 hrs)
After breakfast drive to Manali, the renowned hill station of Himachal Pradesh. While domestic tourists visit Manali for honeymooning and the enchanting views of mountains the foreigners loves to indulge in adventure sports and for a laid back exploration of the surrounding villages and temples. Also it is from here that a significant number of trekkers set on their mountaineering escapades towards Ladakh, Karakoram Pass, Spiti, Leh and Keylong. Evening will be free for leisure activities, visit the Mall for shopping.
Day 4: Manali
---
After breakfast you may take a walking tour of Manali, visiting the 450 years old temple dedicated to Hadimba Devi, which has some excellent woodcarvings which includes its intricately carved wooden doors and a 24 meters tall wooden tower. Goddess Durga dominates most of the themes of the carvings inside the temple which is very captivating. You also visit the Vashisht Bath, Jagat Sukh Tibetan Monastery and the handicraft centre. The rest of the day at leisure or walk to the nearby picturesque village of Vashisht known for its quaint environs, small temples, simple living and of course hot sulphur springs. Visit Vashisth to witness tranquilizing façade of Mother Nature. O/N at Manali
Day 5: Manali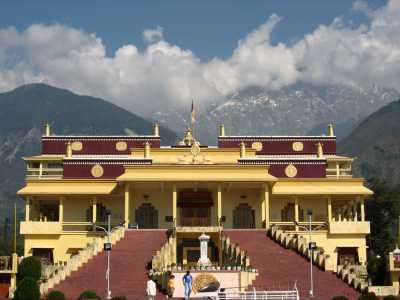 ---
This morning you visit the Solang Valley which is situated at the top of Kullu Valley in Himachal Pradesh. The valley is not only a favorite of nature lovers, but is equally loved by adventure freaks for it offers summer and winter sport conditions. You can try your hands at various exhilarating sport activities such as parachuting, paragliding, skating, skiing and zorbing. The same route goes toward one of the not to be missed destinations of the region, the Rohtang Pass. Situated 51 km from Manali at an altitude of 3978 meters Rohtang Pass is a high mountain which connects Lahaul and Spiti Valleys (subjected to weather conditions). O/N at Manali.
Day 6: Manali - Dharamshala
---
(Driving Time: 5 hrs)
After breakfast drive to Dharamshala. En-route visit Manikaran and lush Palampur tea gardens .Reach Dharamshala and check -in at the Hotel. Overnight stay at Dharamshala.
Day 7: Dharamshala – Dalhousie
---
(Driving Time: 4 hrs)
In the morning after breakfast drive to Dalhousie. Travel by surface from Dharamshala to Dalhousie. Evening free for leisure, one can just explore the vast and pristine surroundings of Dalhousie by taking a small nature walk. Overnight stay at hotel.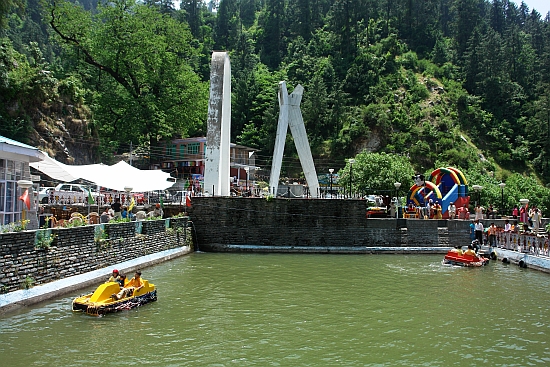 Day 8: Dalhousie / Khajjiar
---
(Driving Time: 90mins)
After breakfast we proceed to Khajjiar. Often called India's Switzerland. Along its fringes, thick forests of deodar climb the slopes; the snow-line rests above these woods and in the centre of the glade, is a small lake fed by streams that traverse the green carpet.
Khajjiar was probably a glacial bowl formed during the last Himalayan ice age and left with a lake that gradually withered away. Khajjiar is part of the notified Kalatop - Khajjiar sanctuary. Khajjiar is part of the notified Kalatop Khajjiar sanctuary. The Monal Pheasant, a bird which was fairly common till recent times has become relatively difficult to spot nowadays, but with a little precision and guidance of an expert you can spot these species here at KhajjarKhajjiar. The sanctuary surrounded by mountainous trees of coniferous, Oak, Deodar and Fir is home to various endangered species of birds. In the evening drive back to Dalhousie. O/N at Dalhousie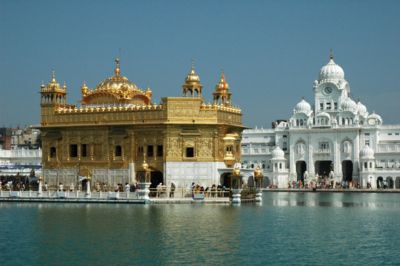 Day 9: Dalhousie – Amritsar
---
(Driving Time: 4 hrs)
After breakfast we proceed to Amritsar. The city of Sikhism's holiest of shrine the Golden Temple, Amristar glitters with its gold plated gurudwara and the holy pool considered the pool of immorality by the devotees. On arrival in the city you will encounter a great contrast of frenetic old lanes and grand hotels and modern alleys of the city. Evening in the city will be free for leisure activities. You can enjoy various sightseeing activities. It includes visit to Golden Temple which is an important Sikh shrine visited by thousands of devotees each year. Built in between 1574 to 1604 the temple is surrounded by a small lake however much of its marble work and decorative gliding dates back to 1800s. The temple's gold plating was begun by Emperor Ranjt Singh. The tranquilizing factor of the temple is divine and can make you stretch your stay in Amritsar for longer than you wanted.
Day 10: Amritsar – Delhi
---
(Driving Time: 11 hrs)
After breakfast check-out from the hotel and you are then escorted to airport in Delhi from where you will board the flight back home.

Hotels & Resorts
Featured Tours
Top Destinations